Welcome to Russ Snyder's Pinball Rescue Vintage Pinball Machines for sale. Classic pinball games restored.

Looking to sell a vintage pinball machine, we also buy vintage pinball machines.
Pinrescue is proud to be named in Philadelphia Magazine's "Best of Philly 2012" under the fun category Pinball Machines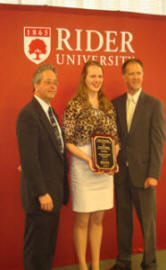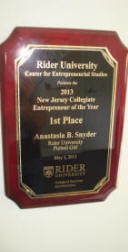 Congratulations, Salutations and Hip Hip Hooray to Anastasia B. Snyder "Collegiate Entrepreneur of the Year in the State of New Jersey" . Annie won in spite of only being a Freshman at Rider U. Her Ebay business called (what else!) Pinball Girl selling recycled vintage pinball parts on line earned 1st place. Annie's business was just started on her 18th birthday and she has had profits that have covered her education costs . Seen here receiving her award on May 3rd 2013 at the Awards Dinner at Rider University.
Pinrescue is the proud supplier of the vintage pinball machines available for play at this years PAPA 11 pinball tournament in Pittsburgh, PA . See www.papa.org for tournament details.
"Pinrescue congratulates our customer Dr. Rob Loring whose fabulous game room is featured on May 2005 cover of Game Room Magazine".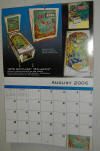 Russ, Stacy and Annie Snyder are the people behind 1950's , 60's & 70's Quality vintage pinball machine restorations.

We are a family business and we only work on the classy electromechanical pinball machines manufactured before 1978. This is our only business and we stand behind our restored pinball machines with the best comprehensive full coverage service plan in the world.

Russ and Stacy have been selling and servicing their restored classic pinball mackines in the Bucks County /Philadelphia Pennsylvania region for decades. In 2001 they opened their store in the Golden Nugget Market in Lambertville the quaint little antique capital of New Jersey. In New Jersey we cover Hunterdon, Mercer and Burlington counties.

All the classic pinball machines in the store are set on free play and everyone is welcome (more...).

See what 100's of very satisfied pinball machine customers have to say about us.